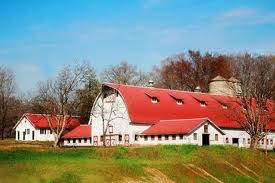 Where People and Innovation Make the Difference
A quiet and progressive community, it is located in the Triad just west of Winston-Salem. It is mostly rural but supports a thriving retirement community, Bermuda Run Country Club, and a growing suburban population. Winston-Salem, Kernersville, and Greensboro are easy commutes via I-40. Mocksville is the county seat and Cooleemee and Bermuda Run are the other towns in Davie. Davie County is very proud of its' community college campus.
Recreationally, Davie County offers champion quality golf courses, camping, walking trails, festivals, motorsports, the RiverPark, and many historical sites.
If you're interested in Davie County and you are looking for a recreational/hobby farm, a home with acreage, a rural land tract to build your dream home, or a great home in one of Davie's small towns, call Carolina Farms & Homes. Listing and selling rural properties like these is or specialty and niche. Give us a call.
Davie County Information Links
SCHOOLS
COMMUNITY COLLEGES
COLLEGES/UNIVERSITIES
GOLF COURSES
PARKS
HOSPITALS
UTILITIES
COUNTY RESOURCES/ECONOMIC DEVELOPMENT
VINEYARDS/WINERIES
LIBRARY LOCATIONS
CHAMBER OF COMMERCE
TOWNS
LOCAL/REGIONAL NEWSPAPERS
Current Davie County Listings