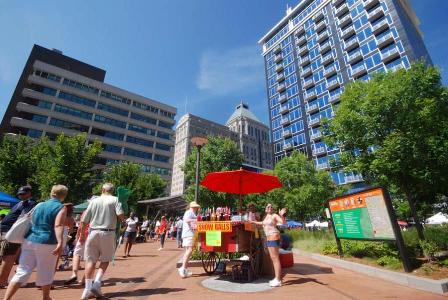 Guilford County Building Tomorrow…Today
Lying in the heart of North Carolina's Piedmont Triad Region, Guilford County is the state's third largest county and contains the cities of Greensboro and High Point. The county is home to six colleges and universities, and provides a range of opportunities to live and work in one of the most desirable environments in the southeast US.
An excellent school system, a sophisticated transportation infrastructure, and a highly trained workforce make Guilford a community on the move, ready to meet the challenges of the 21st century. There are many small, quality communities in Guilford County.
If you're interested in Guilford County and you're looking for a recreational/hobby farm, a home with acreage, a rural land tract to build your dream home, or a great home in one of Guildford County's many small towns and communities, call Carolina Farms & Homes. Listing and selling rural properties like these is our specialty and niche. Give us a call.
Guildford County, Greensboro, and High Point Information Links
SCHOOLS
COMMUNITY COLLEGES
COLLEGES/UNIVERSITIES
PARKS
LAND CONSERVATION
GOLF COURSES
HOSPITALS
CULTURAL RESOURCES
UTILITIES
COUNTY RESOURCES
ECONOMIC DEVELOPMENT
VINEYARDS/WINERIES
LIBRARIES
CHAMBER OF COMMERCE
LOCAL/REGIONAL NEWSPAPERS, RADIO, TV
Current Guilford County Listings